4 Reasons A Photography Loving Friend Can Save You Big Money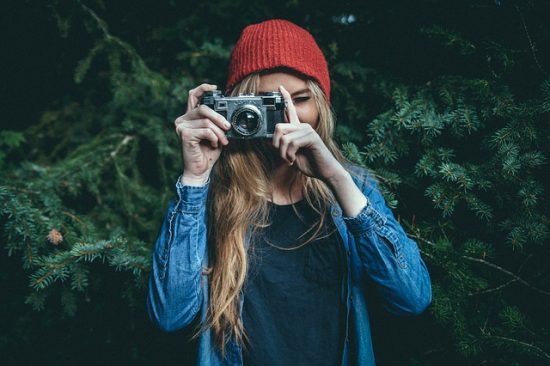 My daughter experienced her junior prom last weekend. She was excited to get dressed up and go dancing with her boyfriend and other friends from school. Since prom is a special event, she wanted pictures. Not the dad holding his cell phone and hopefully they don't turn out fuzzy kind of pictures. The kind of pictures you put in a photo album and cherish forever.
She asked if we knew anyone with a good camera that could take some pictures. I recommended she contact her brother, as he has a nice camera and is actually taking a college photography class.
There are certain events in life that require a professional photographer such as a wedding, or graduation. There are also the everyday events where a cell phone shot will do just fine. For those photo opportunities in between, knowing someone with a photography hobby might be exactly what you're looking for.
Photography Hobbyists Are Gold
Here are four reasons asking for help from a photography hobbyist is better than desperately trying to decipher the inner workings of your cell phone, or laying down big bucks for a professional:
Skills: Those with a photography hobby tend to take a lot of pictures, playing around with different lighting, angles etc. They would give you a much better chance at a good picture than the average person using their phone.
Pose Ideas: Photography hobbyists are also likely to come up ideas about what backdrops would look nice, and better poses than the generic stand there and smile.
Better Equipment: Even an entry level hobbyist camera will produce better pictures than even the most advanced smart phone.
Cheap: Friends with the photography bug typically love taking pictures. It gives them a subject, and an opportunity to practice. It wouldn't hurt to offer them a nice bottle of wine, a case of their favorite beer, or a gift card to their favorite restaurant.
My son came home from college for the day and took about a hundred pictures of my daughter and her boyfriend. They turned out fantastic. I made him a steak dinner as a thank you before he headed back to college. We appreciated the pictures, and he appreciated the food.
How about you, EOD nation, have you ever asked a photography hobbyist to take pictures for a special occasion? How did the pictures turn out, and did you give them anything in return?
Article was originally posted at : https://www.enemyofdebt.com/4-reasons-a-photography-loving-friend-can-save-you-big-money/