5 Ways To Save When You're Forced To Dine Out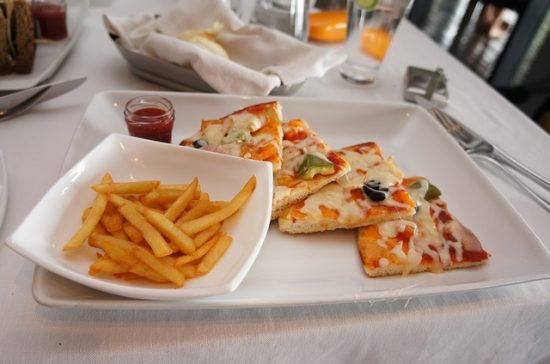 My wife and I were out of town for the weekend as I was running a half-marathon in northern Minnesota. The focus of the weekend was the race and the activities surrounding it. We obviously had to eat, but didn't want to spend a lot on food. Before leaving town we came up with the following plan to keep our food cost down, but still have meals we both would enjoy and enhance the experience of the weekend.
Breakfast At Hotel
Our hotel offered a free breakfast buffet each morning including eggs, sausage, toast, waffles, fruit and a variety of coffee and juices. We started each day with a full stomach courtesy of the hotel.
Ask For Coupons
Hotels supply customers to nearby restaurants, so it makes sense for them to give hotels coupons to entice guests. By simply asking the front desk we scored coupons to several local eateries.
Check Menu Online
Before heading out to a restaurant, we checked the menu of our potential destination to verify it offered options we wanted at the price we were looking for.
Order Common / Inexpensive Items
When going to a new restaurant, my new perspective is to order something inexpensive and common that is hard to mess up. Over the weekend I ordered mainly burgers, fish sandwiches, and wings. Every item was around $10, and tasted delicious.
Consider An Appetizer
I ordered wings and chicken quesadillas off the appetizer menu for two of my meals. The portion size was good, and the price was low.
The goal of the weekend wasn't to find local exotic cuisine, it was simply to find good quality, inexpensive food. By taking advantage of free food at the restaurant, finding coupons and being smart with what I ordered, we kept our food bill down while enjoying the atmosphere of race weekend.
How about you, EOD Nation, how do you keep food costs down when you're out of town for an event?
Article was originally posted at : https://www.enemyofdebt.com/5-ways-to-save-when-youre-forced-to-dine-out/