Buying a condo vs. renting: What's right for this stage in your life?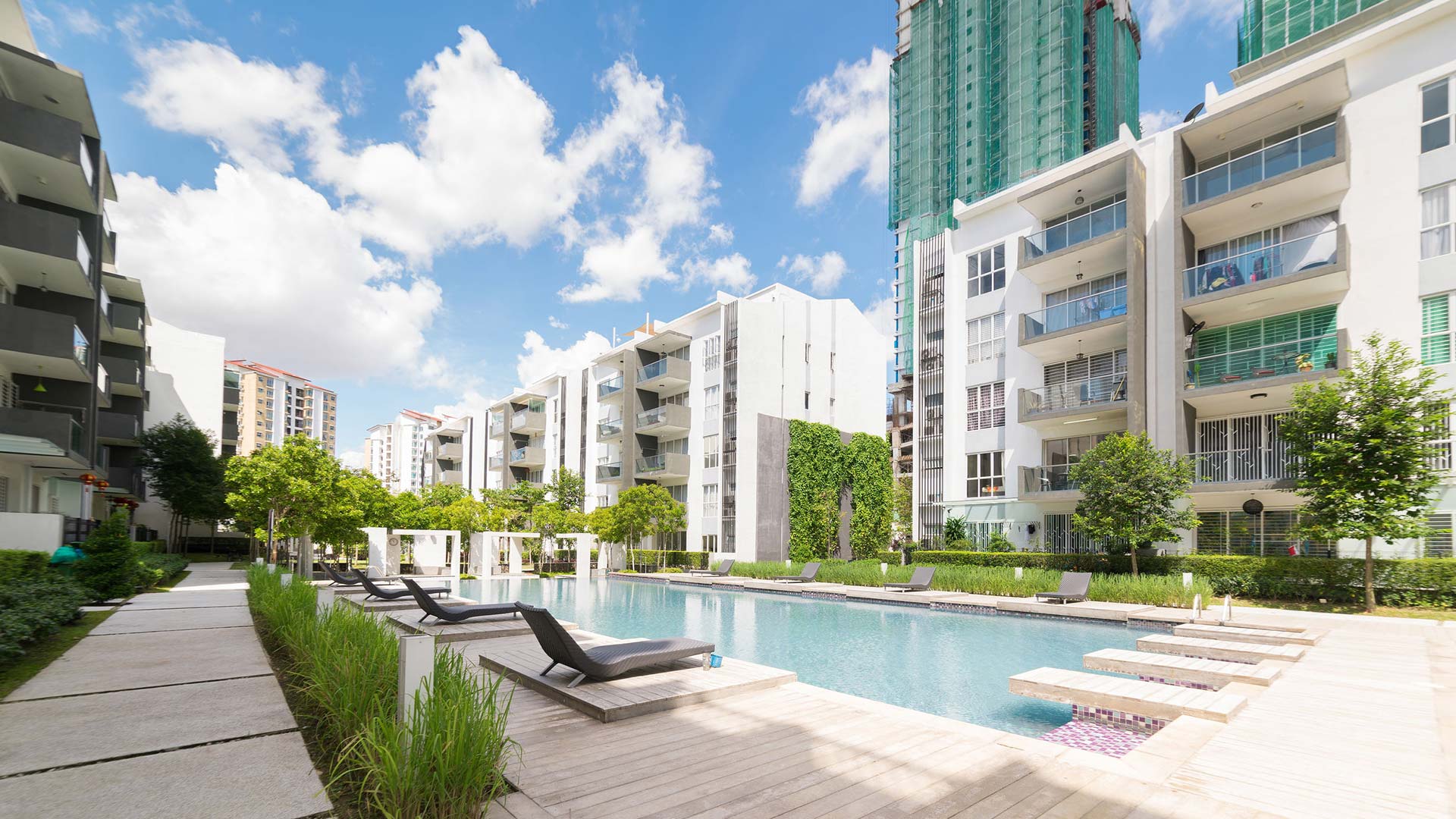 Advantages of buying a condo
Buying a condo vs. renting is a tough decision in much of the country. But condos do offer some advantages that rentals don't:
Rents continue to rise across the country. Buying a home with a fixed loan freezes housing costs somewhat
Owning a home typically increases wealth significantly with "forced savings"
Homeowners often take advantage of tax breaks that renters don't get
Look closely at what you can afford in your market. You may find that buying a condo is more affordable and rewarding than you think.
Verify your new rate (Aug 16th, 2019)
Why it pays to rent
Renting offers flexibility.
"Say in a year or two that the location or property no longer suits your needs. You can move at the end of the lease without penalty," says Bruce Ailion, real estate attorney and Realtor with RE/MAX Town and Country in Atlanta.
Joshua Harris, clinical assistant professor of real estate at NYU's Schack Institute of Real Estate, agrees.
"Many workers today will need to switch cities to take new jobs. Being forced to sell a home is time-consuming," says Harris.
Renting doesn't require upkeep like raking or mowing or making repairs, either.
Buying a condo with a government or conventional home loan
"And renters don't face the risk of being forced to sell in a down market or quickly due to personal circumstances," Harris notes.
Selling a home involves paying a commission fee of 5 to 7 percent, Ailion says. And 3 percent or more of the sales price can go toward closing costs. "The property will have had to appreciate about 10 percent for you to break even."
Also, renting is easier than buying. That's because getting approved for a mortgage loan can be tricky, depending on your credit. Plus, the entire process, including closing, can take a long time. By contrast, getting approved for a lease can be simpler and faster. When you need a place to live in a hurry, renting is the best option.
Why it pays to own
But the median rent is rising fast—up nearly 3 percent over the past year to $1,445. That's only a few dollars less than the average monthly mortgage payment in the U.S.: $1,486. In fact, buying a condo vs. renting is a no-brainer in 54 percent of U.S. markets.
Owning is best when you meet three criteria, says Harris. First, you must have a stable income. Second, you shouldn't expect to move for at least three years. Third, you aren't expecting a major life event that will require a move. These events include marriage, divorce, childbirth or job relocation.
Owners "can capture potential appreciation, build equity and, in some cases, tax advantages over renting," adds Harris.
Michael Hills with Atlas Real Estate Group believes that renting is throwing money away.
"Each rental payment lines the pockets of your landlord," Hills says. "Why not make your money work for you? Buying establishes ownership and builds credit. Each mortgage payment you make reduces your debt, too."
Having a fixed monthly mortgage payment also beats worrying about rising rental rates.
"Rental rates keep going up. Buying is a way to lock in some portion of housing costs for the long term," says Harris.
Why it pays to buy a condo
If you're leaning toward buying a condo vs. renting, the condo could be your best starter home.
"If you don't need a huge place, a condo may be right for you," Ailion says. "They're often half the size of an average detached home." That makes them easier to furnish, clean and manage.
What's more, condos are often cheaper than houses in the same area.
Warrantable and non-warrantable condos and how to buy them
"Like rentals, many are located near city centers, as well. And condos require less maintenance. That's because these duties are usually handled by a homeowners association (HOA)," Harris says. Many first-time buyers prefer this convenience.
Some condo buildings provide perks like a fitness room, swimming pool, and assigned parking. A condo can offer extra security, too.
"If you often travel, having neighbors very close by can protect your property," adds Ailion.
What to expect if you want to buy a condo
The pros of buying a condo may outweigh the cons for you. But it's important to know what to expect before taking the plunge.
First, be aware that you have to pay regular HOA dues. This fee covers maintenance of the building and common areas as well as amenities.
Second, your HOA may have strict rules against things like pets, excessive overnight guests and loud parties.
"When buying into a condo, you're essentially entering a realm of majority rules. A good HOA can be a blessing, but a bad one can be hell," says Ailion.
Townhomes, co-ops, condos and more: How property types affect your mortgage
Third, consider the condo's location carefully.
"What's within walking distance? How long is the commute to work? Is there nearby public transportation?" asks Hills.
Fourth, prepare to do your homework.
"The biggest risk of buying a condo is having a financially insolvent HOA. Condos require more due diligence in this regard," Harris says. "Learning the history of the building's management and past assessments can be useful." For this reason, your mortgage lender probably won't finance a condo that does not meet strict guidelines.
Buying a condo vs. renting: What are today's mortgage rates?
Mortgage rates and home prices have slowly crept up during winter 2018. Current mortgage rates are likely to be higher for condominiums than single-family houses. But only slightly, and often only if you have a small down payment or the condo is a high-rise.
Not all condos are approved for VA, FHA, USDA, Fannie Mae or Freddie Mac financing. So if you're interested in a condo, check with these agencies (they all have look-up pages) or ask the condo property management provider or HOA.
Verify your new rate (Aug 16th, 2019)Original Article Posted at : https://themortgagereports.com/37236/buying-a-condo-vs-renting