Fist Pump Friday: I Love You Like A Blogger Roundup – 1/18/19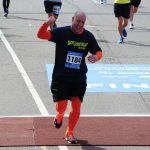 I'm working from home today, and writing this from my kitchen table watching it snow outside.  It's been a mild winter with warmer than normal temps and very little snow thus far. While that's about to change (arctic blast headed our way next week), the warmer temperatures have significantly reduced my utility bills. While I'm a big believer in snowy winters, I don't mind the extra cash in my budget this far into the winter.
Huge fist pump for lower utility bills AND my favorite posts of the week!
Posts That Make Me Fist Pump
Article was originally posted at : https://www.enemyofdebt.com/fist-pump-friday-i-love-you-like-a-blogger-roundup-1-18-19/