Fist Pump Friday: I Love You Like A Blogger Roundup – 12/21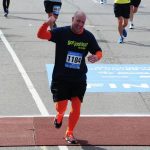 My 16 year old daughter will be shelling out some serious cash today. It's not anything fun, it's the deductible to fix the damages to her car from the fender bender she was involved in after school a few months ago.  She was pulling into a parking space and misjudged he car's turning radius and dented the doors of another vehicle as well as damaging her bumper. It's important she realize that while these mistakes are not the end of the world, they do come with consequences.
Fist pump for teenagers learning financial lessons, and my favorite posts of the week!
Posts That Make Me Fist Pump
Article was originally posted at : https://www.enemyofdebt.com/fist-pump-friday-i-love-you-like-a-blogger-roundup-12-21/