Fist Pump Friday: I Love You Like A Blogger Roundup – 12/28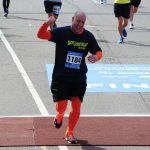 Happy birthday to me, happy birthday to me! As of today, my heart's been beating for 45 years.  I'm hoping for at least another 45 and have plenty to look forward to.  My future is bright, and I always believe my future is going to be better than my past (and my past has been pretty great).  Keep on loving life, EOD Nation!
Fist pump to birthdays, bright futures, and my favorite posts of the week!
Post That Make Me Fist Pump
Article was originally posted at : https://www.enemyofdebt.com/fist-pump-friday-i-love-you-like-a-blogger-roundup-12-28/