Fist Pump Friday: I Love You Like A Blogger Roundup – 2/01/2019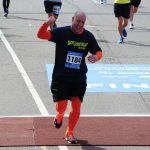 I've barely left the house in a week. Thanks Polar Vortex. A few days ago the high temperature was -28 degrees. Things are finally starting to warm up a little and my wife wanted get out and do something.  We decided to go to dinner at our favorite restaurant – but not before we stopped at Costco to by a discounted gift card!
Fist pump for warmer weather (relatively), and my favorite posts of the week!
Posts That Make Me Fist Pump
Article was originally posted at : https://www.enemyofdebt.com/fist-pump-friday-i-love-you-like-a-blogger-roundup-2-01-2019/