Fist Pump Friday: I Love You Like A Blogger Roundup – 2/22/19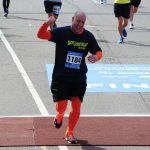 This is the snowiest February on record here in Minnesota, and we're not done yet.  Another major snow storm is forecasted this weekend, and potentially more next week before the end of the month. We've had snow day after snow day from school, and the white stuff is piling up everywhere.  On the positive side, it's easy on the budget since it's hard to spend money when you're stuck at home!
Fist pump for snowstorms (I think?) and my favorite posts of the week!
Posts That Make Me Fist Pump
Article was originally posted at : https://www.enemyofdebt.com/fist-pump-friday-i-love-you-like-a-blogger-roundup-2-22-19/