Fist Pump Friday: I Love You Like A Blogger Roundup – 2/8/19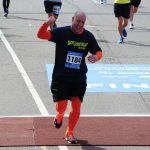 I was reminded recently just how much I love my carpet cleaner. My two cats seem to enjoy throwing up anywhere they please, the stains difficult to get out. I pulled out my carpet cleaner and cleaned the carpet in our main living room while watching television last weekend. Replacing the carpet in just that one room would cost over $1000, having it professionally cleaned around $100, but with my own carpet cleaner I paid only for a $5 bottle of detergent.
Fist pump for carpet cleaners and my favorite posts of the week!
Posts That Make Me Fist Pump
Article was originally posted at : https://www.enemyofdebt.com/fist-pump-friday-i-love-you-like-a-blogger-roundup-2-7-19/