Fist Pump Friday: I Love You Like A Blogger Roundup – 3/22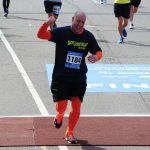 Greetings from the road, EOD Nation! The family and I are on a road trip to Destin, Florida for our annual spring break vacation. The hotel we're at tonight had free food available in the lobby tonight including breadsticks, salad, and soup. Instead we opted to go out to a Mexican restaurant, and the food was subpar. We should have just stuck with the free food at the hotel. Lesson learned, you just don't pass up free food!
Fists up for my favorite posts of the week!
Posts That Make Me Fist Pump
Article was originally posted at : https://www.enemyofdebt.com/fist-pump-friday-i-love-you-like-a-blogger-roundup-3-22/