Fist Pump Friday: I Love You Like A Blogger Roundup – 3/29/19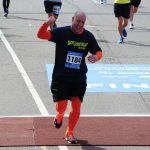 Happy Friday, EOD Nation! Today is my last fun day in sunny Florida. Tomorrow we begin the drive back to Minnesota. While I'm sad to see the end of a fantastic vacation with a great group of friends, I'm excited to get back home and into my normal life routine. We've had great weather, a ton of fun, AND we've stayed on budget. Quite frankly, under budget. How often does THAT happen?
Fist pump for great vacations, staying under budget, and my favorite posts of the week!
Posts That Make Me Fist Pump
Article was originally posted at : https://www.enemyofdebt.com/fist-pump-friday-i-love-you-like-a-blogger-roundup-3-29-19/