Fist Pump Friday: I Love You Like A Blogger Roundup – 3/8/19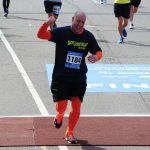 Well, here we go again. Another snow storm is forecasted to hit Minnesota this weekend. The snow totals from this system will likely push this season's snow total into record territory as the snowiest winter ever recorded in my city. The county's salt stock piles are depleted, and the supplier is unable to send more. This doesn't bode well for road conditions in the near future. But, on the bright side, I don't mind being holed up in my warm and comfy house!
Now get your fists up for my favorite posts of the week!
Posts That Make Me Fist Pump
Article was originally posted at : https://www.enemyofdebt.com/fist-pump-friday-i-love-you-like-a-blogger-roundup-3-8-19/