Fist Pump Friday: I Love You Like A Blogger Roundup – 5/3/19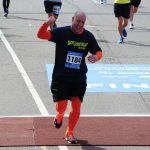 My daughter's junior prom is tomorrow, and getting ready for it has been an experience. While we were able to get her dress very inexpensively, it seems the price of everything else has been jacked up. From flowers to transportation to booking salon services for hair, prom weekend prices applies to everything. Especially when two of the three schools in our city are holding prom on the same weekend. I just keep telling myself, it's a unique opportunity.
But hey, fist pump for my favorite posts of the week!
Posts That Make Me Fist Pump
Article was originally posted at : https://www.enemyofdebt.com/fist-pump-friday-i-love-you-like-a-blogger-roundup-5-3-19/