Fist Pump Friday: I Love You Like A Blogger Roundup – 7/12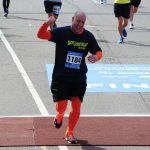 We're getting together with friends tonight for a shrimp boil. Everyone is contributing something to the boil and we have several people in the group that have experience with doing them. It should be fun and frugal, not to mention delicious.
Fist pump for shrimp boils and my favorite posts of the week!
Posts That Make Me Fist Pump
Article was originally posted at : https://www.enemyofdebt.com/fist-pump-friday-i-love-you-like-a-blogger-roundup-7-11/