Fist Pump Friday: I Love You Like A Blogger Roundup – 7/5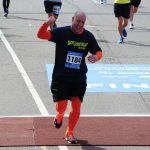 Yesterday was Independence Day – Happy Birthday America! I didn't do any of the usual 4th of July stuff. No grilling out, no being outside playing games, and I might have seen one or two fireworks explode out my living room window, but I wasn't really paying attention. I did go to the new Spiderman movie with my wife, brother-in-law and sister-in-law, and then hit up some favorite restaurants for a few happy hours. While it wasn't the traditional 4th of July sort of activities, it was exactly what I wanted to do – spend time with loved ones, enjoying the diversity and freedom given to us by our great country.
Fist pump for freedom, and my favorite posts of the week!
Posts That Make Me Fist Pump
Article was originally posted at : https://www.enemyofdebt.com/fist-pump-friday-i-love-you-like-a-blogger-roundup-7-5/