Fist Pump Friday: I Love You Like A Blogger Roundup – 8/16/19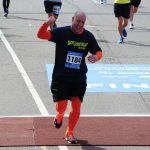 I'm soooo excited about this weekend, friends! I am participating in a BBQ contest at my church. I'll spend the entire day smoking ribs and chicken which will be judged later in the afternoon. Then, the food is fed to neighborhood folks that come to enjoy sliding on a slip-n-slide. It's an opportunity for me to fire up the smoker, enjoy the day with other meat smoking enthusiasts, and participate in a community outreach program for my church.
Fist pump for BBQ, fun, and my favorite posts of the week!
Posts That Make Me Fist Pump
Article was originally posted at : https://www.enemyofdebt.com/fist-pump-friday-i-love-you-like-a-blogger-roundup-8-16-19/