Fist Pump Friday: I Love You Like A Blogger Roundup – 8/2/19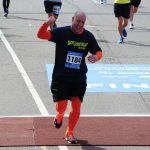 I went to get my van's oil changed and came home with my wallet $150 lighter than expected. I had forgotten my van was also due for a transmission service. Since I'd rather pay for the service than to have a more catastrophic transmission problem, I had it done. It made me think about one of my favorite posts from this week (listed below) about saving for car maintenance. If only I had followed THAT advice….
Get your fists up for my favorite posts!
Posts That Make Me Fist Pump
Article was originally posted at : https://www.enemyofdebt.com/fist-pump-friday-i-love-you-like-a-blogger-roundup-8-2-19/