Group Vacation Money Saving Tips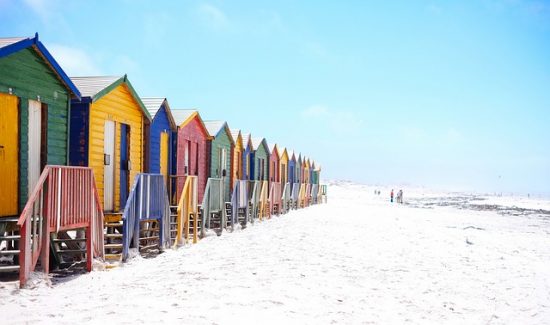 My family and I are currently vacationing in Florida with a group of friends. We've done this several years now, and always have a great time. Over the years we have developed a portfolio of ways to save money.
Previous Vacation Money Saving Articles
Some techniques I've already written about here on Enemy Of Debt:
Road Trip: The more people in your family, the more it costs to fly across the country. We take a few days to drive down instead. Not only does it save us money, it provides opportunity for family bonding and adventure.
Group Meals: Several people in the group love to cook. Collectively, we can make much better food than most restaurants. We buy a bunch of groceries and take turns making meals at the rental house.
Budget: Of course, one still has to budget and the envelope method works spectacularly for vacations.
Additional Money Saving Tips
Other money saving tips we've accumulated:
Rent A House: For the same amount of money each family would spend on a hotel, we instead pool our money and rent a huge house with our own private pool and hot tub.
Alcohol: going out to a bar or club can be fun, but expensive. Since we have a nice rental house with our own pool we buy our own adult beverages and make use of our accommodations.
Ocean Toy Rental: Paddle boards and kayaks can add extra fun to a day at the beach. Split the rental cost between the group to save money and just take turns using the equipment.
Beach Chairs: Beach goers can rent chairs and umbrellas right on the beach, for $40-$70 day per set. Since we drove down we brought our own with us.
Board Games: Adult party games like Cards Against Humanity, or That's What She Said will liven up any vacation night while hanging out at the rental house.
Going on vacation will cost a significant amount of cash. However, by being mindful of how you spend your money will help minimize your cost and maximize your fun.
What do you think, EOD Nation? Do you vacation in a group? If so, do you have any additional money saving tips to add to the list?
Article was originally posted at : https://www.enemyofdebt.com/group-vacation-money-saving-tips/