Hardware Store Help Saved Me Cash On DIY Home Repairs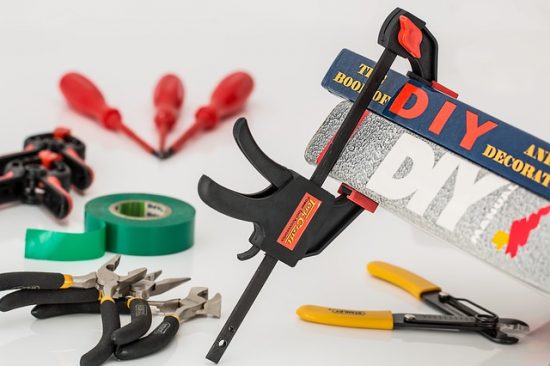 Walking to an afternoon meeting, I felt my phone vibrate in my pocket from a text message notification. My wife sent me a picture of a wet laundry room ceiling with a caption that read "We have a leak, should I call a plumber?"
By the time I got home 90 minutes later, my wife was on the phone getting estimates. I told her to hold off having anyone come until I investigated. She bit her lip, her face displaying obvious doubt in my plumbing abilities.
My daughter was taking a bath in the whirlpool tub in our master bath when my wife noticed water coming down the laundry room wall, in the level below the tub. I removed the access panel from the ceiling, but couldn't see anything dripping, or even wet. Further investigation revealed the leak was coming from the seal on the drain.
Big Box Help
I didn't know my options to fix the leak, so I headed to a big box hardware store to see what I could find. While wondering around the plumbing aisles, I saw an employee. I told him what was going on, and he gave me a couple of options:
remove the drain pipe, put sealant on the threads and put it back together
replace the drain pipe
seal the connection with plumber's caulk
After describing the tight space I was working in, the employee recommended I use plumber's caulk and handed me a tube costing $6.
I put a thick bead of caulking around the drain pipe where it connected to the tub, waited 24 hours, and then did it again. After another 24 hours I filled and drained the tub. Not one drop of water found it's way through the new seal.
DIY Resources
Anyone can save money doing DIY home repairs. Professional help can cost $80 an hour or more, for issues most people can fix themselves with just a little help and confidence. Some resources that can be used to aid in DIY home repairs are:
Personal experience
Friends, neighbors, and family members that have dealt with similar situations
Internet searches
Knowledgeable hardware store employees
I knew I should be able to easily fix my bathtub leak without calling a plumber, I just needed a little guidance from someone with a little more knowledge.
How about you, EOD nation, have you ever asked a hardware store employee for help in a DIY home repair?
Article was originally posted at : https://www.enemyofdebt.com/hardware-store-help-saved-me-cash-on-diy-home-repairs/