Hotel Stay: Get What You Pay For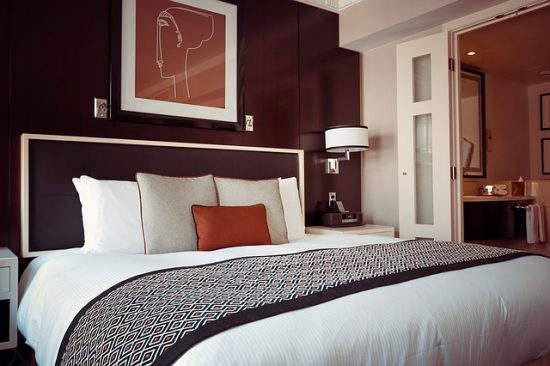 We all work hard for our money, and deserve to get exactly what we pay for. My wife takes this statement to heart, letting anyone know if she feels let down in any way, shape, or form. One of her favorite phrases is, "How are you going to make this right?" This mindset displayed itself perfectly during our recent trip to Florida.
The Dirty Comforter
During our road trip to Florida, we stayed at a hotel in Illinois. In the morning, she noticed a makeup smear on the white comforter. The comforter that is supposed to be washed after each guest stay. Since my wife was not wearing makeup during the trip, she knew it wasn't from her. She didn't say anything at the time, but make no mistake, it was simmering under the surface.
Making it Right
On the return trip ten days later, we stayed at the same hotel. She mentioned it as we checked in. In an attempt to make amends, the desk employee gave my wife two drink tickets for the bar, and two free made to order breakfast coupons for the restaurant.
We redeemed the tickets for:
2 drinks that evening worth $18
2 breakfasts to go the next morning worth $22
Total value: $40.
Get What You Pay For
If you encounter an issue with your hotel stay, there are several ways you can go about handling it:
Mention immediately: This is the best recourse. Letting the hotel know right away gives them the opportunity to potentially see the issue first hand and rectify or compensate you appropriately
Report Later: If you didn't report the issue immediately, don't think for a minute the hotel isn't willing to make it right. As illustrated by this story, hotels want you to be happy so they'll get your future business.
Email: If you're not going to the same hotel anytime soon (or ever), find the hotel on the internet and send an email. They may respond with some sort of compensation (reward points, coupons, free room, etc). If you're the type to send an email, they may also judge you as the type that may spread your experience via social media.
The goal is not to get free stuff. I'd much rather my wife wake up and find the comforter sparkling clean. The goal is to hold the hotel accountable for shortcomings and to hopefully prevent the same thing from happening again to us, or any other guest. Nobody wants to shell out their hard earned money to sleep in a dirty bed. If our hotel experience isn't worth the money we paid, my wife makes sure they make it right.
How about you, EOD Nation, do you hold hotels accountable for shortcomings during a stay? Do you have a similar story to share?
Article was originally posted at : https://www.enemyofdebt.com/hotel-stay-get-what-you-pay-for/