More Inexpensive Father's Day Gifts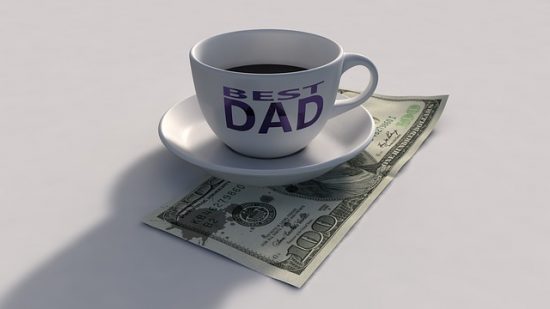 Now that Mother's Day is behind us, it's time to look forward to the next very important holiday on the calendar: Father's Day. If you haven't picked out the perfect gift yet, you still have a few weeks. If you need some inexpensive ideas, I've got you covered.
Fantastic Father's Day Gift Ideas
Check out this post from last year for ideas to get you started, then check out the brand new list below. Hopefully you'll either find an idea that will resonate, or it will spark an idea of your own:
Grill Time: If the dad in your life loves to grill, give him some time in front of the fire. Buy some great steaks or burgers from a butcher and he'll know what to do. Grill dads love to fire up their grill and make food for himself, and his family.
Book of Jokes: Dads appreciate a great joke. Not only will a book filled with jokes make him laugh, but it also gives him material to share with his friends and coworkers.
Gym Shirt: Guys tend to hold on to clothing much longer than they should. A few new tank tops gives your dad the opportunity to refresh his gym wardrobe and show off those guns.
Bird Feeder: A backyard bird feeder will give dad countless hours of relaxing bird watching from the deck, patio or living room window. Don't forget a starter bag of bird food!
Hot Sauce: If my kids would watch me cook, they'd notice I throw a dash of hot sauce on many meals once I make my own plate. Chili, sloppy joes, and pizza are just a few items that get the special treatment. Replenish your dad's supply (check the fridge!), or get him something new to try.
Fishing Tackle: Fisherdads always need more gear for their hobby. Whether it be a new spool of line, lure, bobbers or sinkers he'll think of you the next time he's getting ready to cast his rod and reel.
Father's Day is right around the corner, and the time to start thinking of gift ideas. Hopefully this list helps you out!
How about you, EOD Nation, do you have anything to add to the list? Dads, what's the best Father's Day gift you've ever received?
Article was originally posted at : https://www.enemyofdebt.com/more-inexpensive-fathers-day-gifts/