Fist Pump Friday: I Love You Like A Blogger Roundup – 3/1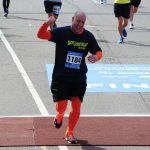 One down, two to go. I filed my son's tax return this morning, which was accepted by the IRS within minutes. Next up, I'll do my daughters (which will take minutes), and start gathering the data for my own. Hoping to mark taxes completely off the todo list this weekend.
Fist pump for putting another tax season in the rear view mirror, and my favorite posts of the week!
Posts That Make Me Fist Pump
Article was originally posted at : https://www.enemyofdebt.com/fist-pump-friday-i-love-you-like-a-blogger-roundup-3-1/