The future of frequent flyer travel rewards in a COVID-19 vaccinated world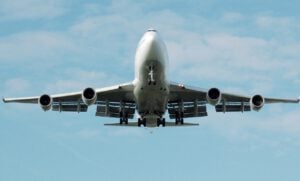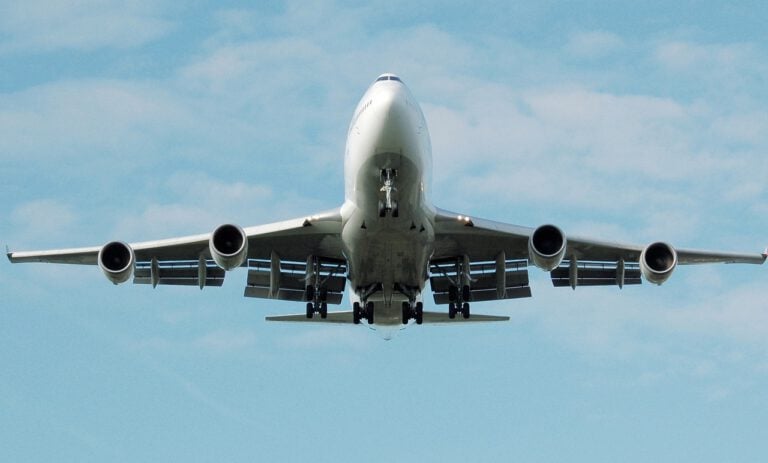 Using miles for travel has been all but impossible for most of 2020. But vaccines will gradually open up options and opportunities for savvy travellers and businesses along the way, writes Marc Terrano.
Q3 2020 hedge fund letters, conferences and more
The travel industry has reason to be quietly optimistic about the future as we approach 2021.
A crop of major COVID-19 vaccine manufacturers have recently released results of third stage vaccine trials and some have even received emergency approval in some countries. Confidence seems to be returning to the travel industry, with Thanksgiving in the USA seeing some of the busiest days for air travel since the pandemic began.
Some travellers already seem to be counting down the days until they can travel again. Flight search websites Kayak and Skyscanner have already witnessed an increase in travel searches in November after vaccine news was released. And 49% of 4,300 Americans surveyed by Allianz Insurance said they would travel again once a proven vaccine was available.
As with most aspects of the travel industry, travel rewards like frequent flyer miles have seen both positive and negative changes during the pandemic. There have been miles devaluations, fee removals and status extensions.
But how might a vaccine impact the travel industry and frequent flyer travel rewards? And has coronavirus dealt damage that may take many years to reverse?
Flight Schedules Might Take Some Time To Return
2020 has seen much of the world in lockdown and unable to travel. As a result the aviation industry has taken a huge financial hit.
Airlines have drastically reduced flight schedules to save money, while businesses usually reliant on travel have improved processes to enable employees to have more remote meetings. Conferences and conventions have also been cancelled, further reducing the need for flights.
Some research has shown that business travel could be cut by 19–36% permanently. This is because businesses that implemented practices to work around travel bans during the pandemic might keep these measures in place once travel is possible again.
Fewer business travellers can have a big impact on the whole air travel industry, as business travellers prior to the pandemic effectively subsidised travel for leisure travellers. According to research by Trondent, business travellers account for 75% of an airline's profits while only making up 12% of total passengers.
Reduced flight schedules means fewer seat opportunities to use frequent flyer miles for a trip and more competition among frequent flyers wanting to use their miles for these flights. Flight schedules will take time to restart and border closures will make it even more challenging. This is something the International Air Transport Association (IATA) is even worrying about when it comes to transporting potential vaccines.
"Revenge Travel" Might Encourage Travellers To Spend More On Trips
One of the biggest potential post-coronavirus travel booms is the concept of "revenge travel". The idea is that travellers who had their 2020 plans destroyed are now planning larger or more expensive trips than usual to enjoy once travel becomes feasible again.
A survey by American Express had 60% of respondents saying their new year's resolution was to take more vacation time in 2021. And over 40% of Booking.com survey respondents said they plan to travel more than they did prior to the pandemic.
Airlines collectively owe approximately US$35 billion in refunds and travel credits so there could also be a larger influx of travellers once borders begin to open. It's important to note that this might be tempered by the gradual rollout of vaccines, which will even be required by some airlines before you can fly.
Post-Pandemic Frequent Flyer Travel Rewards Opportunities
For years consumers have been told by frequent flyer mile hackers to "earn and burn" miles rather than hoarding them indefinitely. This means you enjoy real rewards for your miles and avoid the miles devaluations that a program might introduce over the years, as well as your miles expiring. Now after the pandemic this message might have fully sunk in.
Travellers may be game to spend more miles than previously and might even spend more for luxurious trips because of the "revenge travel" phenomenon mentioned above. Companies with offerings that cater to these travellers might be able to profit.
While travellers wait for international borders to open up again they may also be more likely to use their miles for local stays, or even use them to buy gift cards to help with bills or gifts.
Research by Trip Advisor points to the possibility that even once a vaccine is available, travellers might still prefer to stay at properties with high levels of cleanliness, with 66% of consumers from an October survey saying they consider safety and cleanliness of an establishment important when travelling locally. Businesses that take this seriously could attract more customers.
Businesses that embrace technology which encourages social distancing practices in the travel and hospitality space might also benefit as travel starts to take off again. For example, restaurants and cafes that replace physical menus with online versions accessible through the traveller's phone might be more attractive to travellers.
But the pandemic might also reinforce existing behaviours around using frequent flyer points in different age groups.
Research in Australia from July showed that only 27% of millennials thought frequent flyer points were worth it. Cash rewards and gift certificates were the two most preferred reward types at 27% and 23% respectively, with airline miles and airline tickets coming in at third and fourth place with 17% each. Companies that cater to travel rewards outside the regular earning and redeeming of frequent flyer miles might be able to capitalise on this.
There are also possible travel investment opportunities to be had as confidence returns. Finder Canada's July 2020 Investing Report showed almost a third (31%) of 32 investing experts said there were travel bargains to be had. In the October 2020 Investing Report around two-fifths of panellists (39%) said now is the time to buy airline shares.
Bottom line
New vaccines to combat the pandemic will gradually roll out across the world, hopefully opening borders to travellers in the process. And while there may be a recovery once international travel becomes common again, the travel industry could take years to fully rebound.
What's certain is that airline frequent flyer programs will be instrumental in getting travellers back in the air. These programs are worth a lot to airlines – American Airlines' AAdvantage was recently valued at between US$18 billion and US$30 billion – and they will need to remain attractive to travellers during this crucial time. This should hopefully make airlines tread lightly when it comes to further devaluations of frequent flyer miles, at least until pre-pandemic numbers of travellers take to the skies once again.
---
About the Author:
Marc Terrano is a lead publisher and growth marketer at Finder. He has previously worked at Finder as a publisher for frequent flyer points and home loans, and as a writer, podcast host and content marketer. Marc has a Bachelor of Communications (Journalism) from the University of Technology Sydney. He's passionate about creating honest and simple reviews and comparisons to help everyone get value for money.
The post The future of frequent flyer travel rewards in a COVID-19 vaccinated world appeared first on ValueWalk.
Original Article Posted at : https://www.valuewalk.com/2020/12/future-frequent-flyer-travel-rewards/<\p>